Certifications
Certifications achieved by the Piemonte Innova Foundation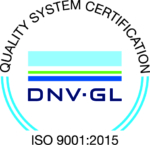 UNI EN ISO 9001:2015
Certificate n.:
90938-2010-AQ-ITA-SINCERT
Date First Issue:
22 December 2010
Validity:
24 January 2020 – 23 January 2023

SILVER LABEL – Cluster Management Excellence
Piemonte Innova was analysed according to a benchmarking approach developed and executed by the The European Secretariat for Cluster Analysis (ESCA) of VDI / VDE Innovation + Technik GmbH (cluster-analysis.org). By participating in this benchmarking analysis, Piemonte Innova expressed its interest in the pursuit of excellence in the management of its ICT Cluster Innovation Pole, and was awarded the Cluster Management Excellence Label SILVER certificate, which it has maintained since 2015.

Industry 4.0 Technology Transfer Centre – Unioncamere
The Chamber System plays an important role in the process of digitisation of businesses and, more generally, modernisation of the country through the implementation of projects and the provision of services. A significant role, also underlined by the decree of 22 December 2017, with which the MiSE defined the guidelines, criteria and indicators necessary for the certification of Technology Transfer Centres of the Industry 4.0 Plan.
Since May 2018, Piemonte Innova has been counted among the Centres that carry out technology training and consulting activities, as well as the provision of technology transfer services to companies in the following areas of operation identified by the Ministry of Economic Development:
Industrial Internet, Internet of Things and Internet of Machines
Big Data e Analytics